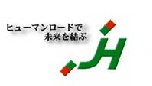 MAZDA which produced the roadster It is an information full load, such as history, new car information, etc. on each vehicle. There are also the development story and wallpaper present of a roadster.
It is the national organization which was launched for the purpose of living a life with a roadster more pleasant in April, 1996. I have you enjoy myself not only to owner but to the direction which is interested in a roadster.
Mr. Yojiro Terada, established this brand.
. The various parts supported by years of race activity will satisfy your sport mind. the object for NB of that Mr. Shigenori Fukuda and joint development -- NA part is also abundant at the first in a roll in Airo-partS "RS-01"
It is the club which is working centering on Himeji. There must also be many people who had a look with the magazine etc. in members' roadster ... The OASIS meeting-related contents are also important point checks.
It is the club which is inaugurated at the same period as EUNOS ROADSTER birth, and is working energetically centering on Kanazawa. It is the site to which there is also an English site in and it was substantial.
Long-established store-existence of reimport part sale. an automobile main part and a sticker. Its own car of yours can also disguise itself as MIATA or MX-5. A part needed is found. Otherwise, export specification information is abundant.
It is an automobile museum in Fukuyama-shi, Hiroshima. "Get. It can see. Touch. It is the point that " differs from other automobile museums greatly by the motto. Not only a precious car but the collection of a music box is a must. The BATANKO taxi only in Japan is a must.
It is the site of the Japan Highway Public Corporation. They are the contents to which the time required, the reference page of a toll, etc. are useful besides the information about a toll road. He goes out and it is use in front ...
It is the YAMMAR ? appearance site of familiarity in a "Yan-boh,
Mah-boh
weather report." The page of a weather bulletin is an important point check before appearance credit!!!
< <attention >> As for the contents of each site currently introduced here, J-ROAD OPEN CLUB does not take responsibility.
the administrator of each site -- I am allowed to introduce by obtaining recognition
Please withhold an unapproved link. Those who wish to link need to announce to a J-ROAD OPEN CLUB secretariat in advance.